Car electrician services in Brovary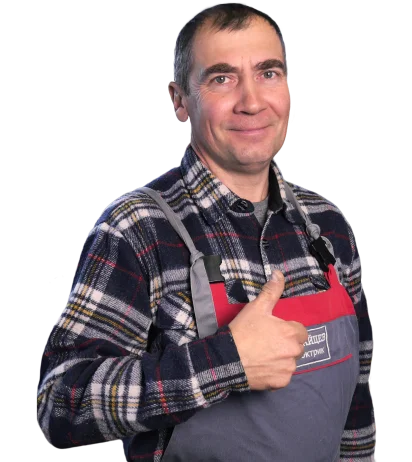 Computer diagnostics of the car
Readout and deletion of errors.
Decoding of codes of malfunctions.
Possibility of further malfunction repair.
aintenance of the wide pool of car brands and models.
Installation of additional equipment
Parking sensors, cameras, video recorders, central locks, door closers, etc.
Connecting systems for all brands of cars.
Installation warranty of 1 year.
Ability to install customer equipment.
Installation of security and anti-theft systems
Car alarms, immobilizers, hood locks, OBD jacks, etc.
Certification top companies StarLine and Pandora.
Installation experience of more than 27 years.
Ability to purchase equipment to order.
Heating
Obligatory element for the cold season.
Comfortable driving in the car for the driver and passengers.
Installation of heated seats and mirrors.
Repair of standard equipment.
Tinting
Quality tinting of your car windows.
Using American Global film.
Tinting of side and rear windows.
Removal of the old tinting.
Price
Mobile auto electrician
Due to a large number of requests and applications, service station «Zaycev» in Brovary provides the service «Mobile auto electrician.» In the short term, will be made the diagnosis, the cause of the failure of the car and provided professional assistance.
Please note that the service «mobile auto electrician» is not available round the clock! See the actual schedule of the Zaycev auto service in the Contacts
Because of the high load, the possibility of departing master of the city Brovary, stipulated by telephone. A rough list of the cities and villages that fall under the service area:
01
Brovary, Dimitrovo, Peremoga.
Cost - 300 UAH.
02
Knyazhichi, Trebukhiv, Krasilovka, Kalynivka, Skibin.
Cost - 400 UAH.
03
Bol'shaya Dymerka, Zaria, Gogolev, Rozhevka, Puhovka, Zazimye, Pogreby, Kyiv (Left bank of the Dnipro River: Desnyanskyi, Dneprovskyi, Darnytskyi districts).
Cost - 500 UAH.
04
Kiev (The right bank of the Dnipro River: Obolonsky, Svyatoshinsky, Podolsky, Solomensky, Pechersky, Holosiyivsky districts).
Cost - 600 UAH.
Car electrical equipment installation and repair in Brovary
Autoservice Zaycev provides a wide range of services for the connection and repair of car equipment. Electronic tuning of the car with a guarantee is exactly what the majority of car owners need. You can find the list of services and their price in the Price list. Use of your own spare parts is stipulated in the appointment.
Service cost
Advantages of Sergey Zaycev's service station
01
More than 27 years of work in car service have given the chance to get acquainted with a considerable quantity of automobile marks, kinds of breakages, and additional devices.
02
All the experience and experience gained by Sergey during his many years of practice allow him to take on even the most difficult cases, which other specialists would refuse. His expertise is proven by numerous certificates and testimonials from satisfied clients.
03
We are one of few service stations in Brovary which has no template mechanism of action - from reception to delivery. Each car is unique and therefore requires a complete study of the master for the ideal result. At the same time, we always try to keep the agreed terms and costs.
04
For all services rendered at the service station, there is a 1-year warranty. This allows you to fully test the installed equipment, assess the quality of repair, as well as make sure of our qualifications.
Reviews about "Zaycev" service station in Brovary
Request for repair or installation
Due to the large number of requests, the service station operates only by appointment! You can do this by phone
Working schedule:
Mon. - Fri. : 9:00 - 20:00.
+38 (067) 268-35-88
Please understand that not always can be reached at the first time. Many times more applications than the car service capacity allows.